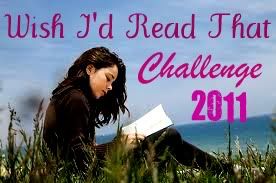 Man, I should have done book challenges AGES ago. I've come upon this awesome challenge. I've been buying a lot of books, and I haven't got the chance to read most of them. I keep on buying and buying which has led to my TBR pile increasing. This challenge is hosted by
My Love Affair with Books
.
I've decided to go with Addicted, reading 12 books this year.
Curious – Read 3 books.

Fascinated – Read 6 books.

Addicted – Read 12 books.

Obsessed – Read 20 books.
So this challenge runs from January 1st until December 31st, 2011. If you want to participate, please do click the button above
for the rules of the challenge.
So if you have books that are just waiting to be read, you might want to challenge yourself :) We don't have to make a list of what we're going to read but I'll just make one below. And of course, I'll review them! The list of books might change as the year progresses but these are the ones I will read for now:
Paranormalcy by Kiersten White (now reading)

Beautiful Creatures by

Before I Fall by Lauren Oliver

Torment by Lauren Kate

Crescendo by Becca Fitzpatrick

The Dark Divine by Bree Despain

Old Magic by Marianne Curley

The Summoning by Kelley Armstrong

The Iron King by Julie Kagawa

The Luxe by Anna Godbersen

Every Soul A Star by Wendy Mass

L.A Candy by Lauren Conrad